The logo was re-used and served nicely as tickets for the film festival

Promotional 'teaser' campaign for the festival. The visuals I chose are all things French(albeit cliches) - weird and wonderful - poodles, frogs' legs, french kissing, french inhale, french plaits, fries, hairy armpits etc.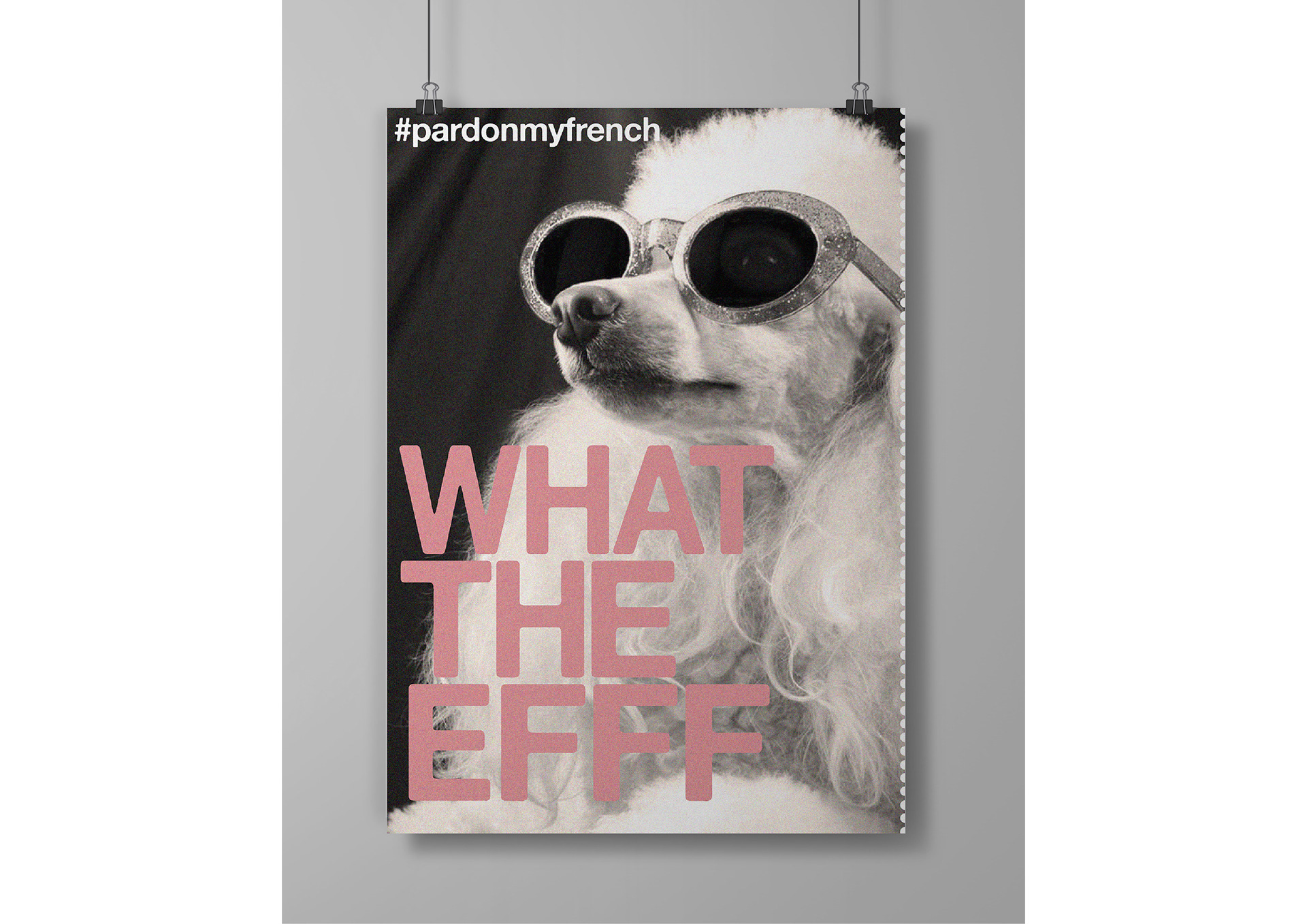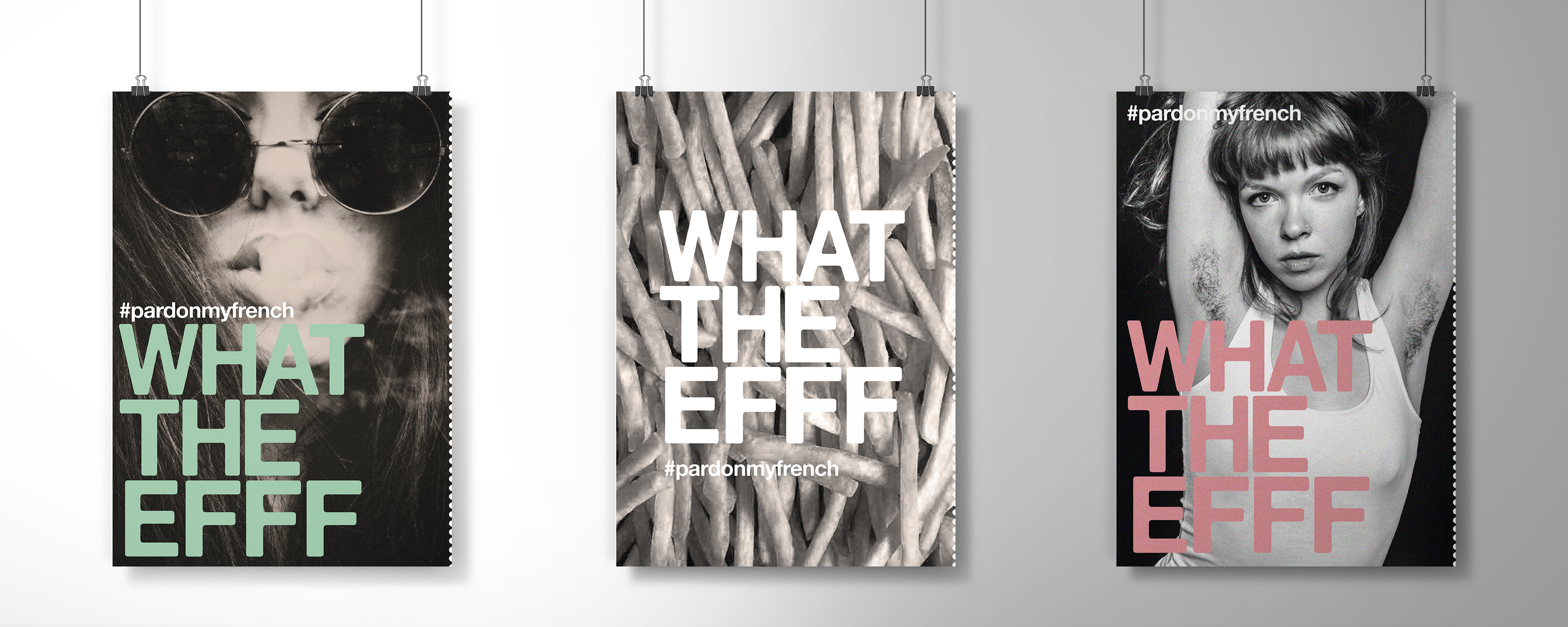 Promotional Flyer which also serves as a popcorn holder - incentive to attend film screening and receive free popcorn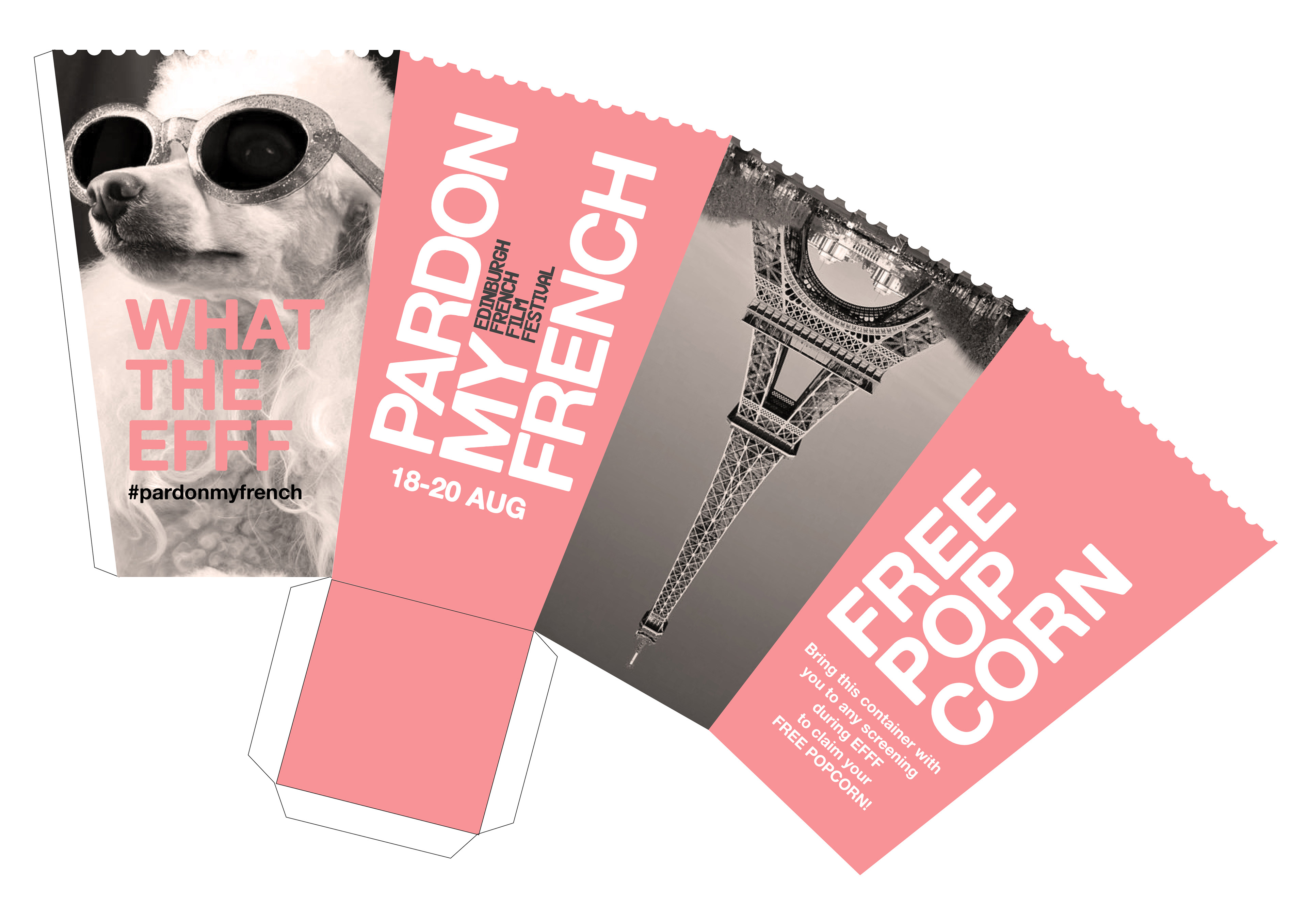 Examples of website homepage. Images would be rolling with visuals already used elsewhere in the campaign.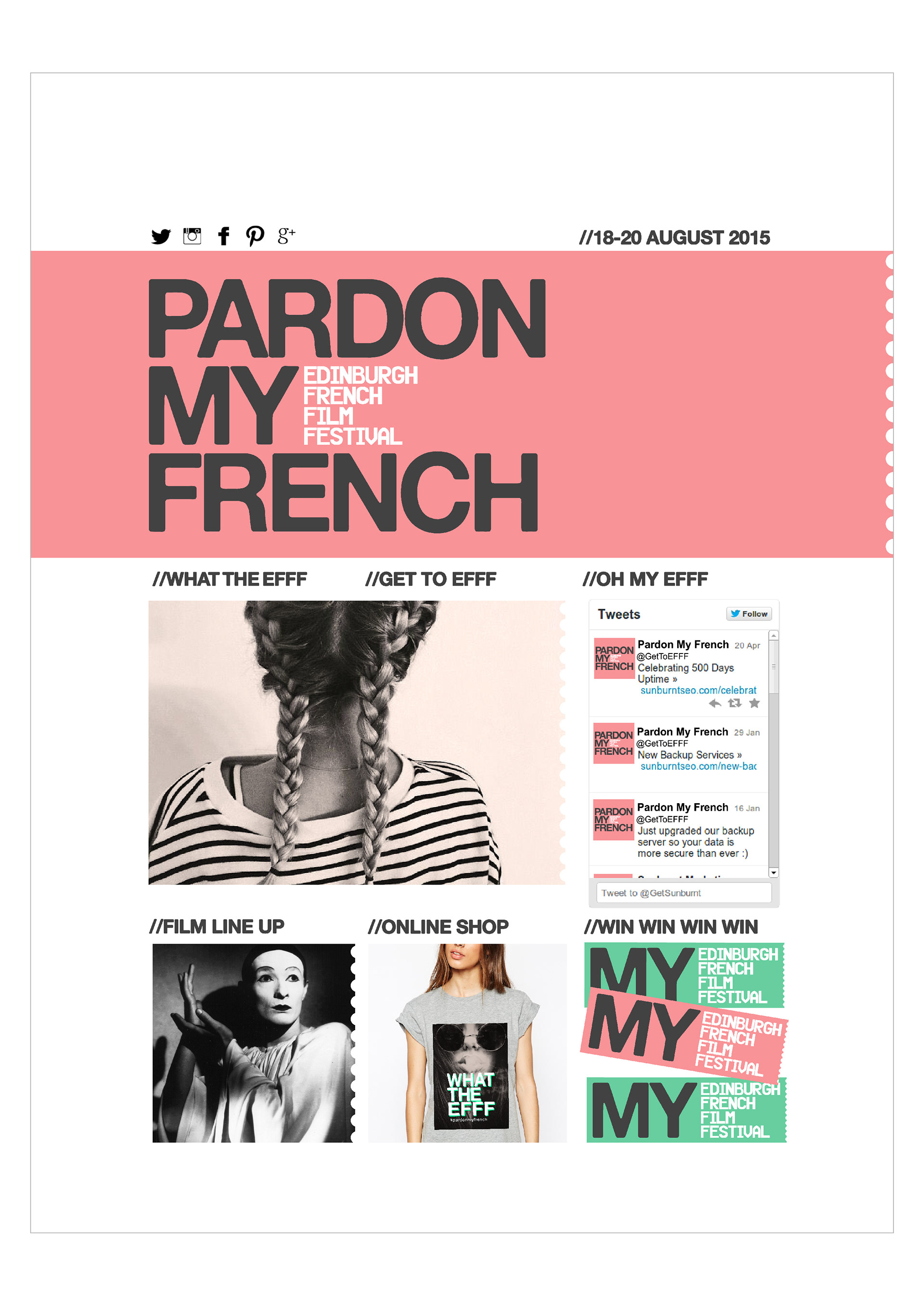 Souvenir t-shirts on sale at festival. Also could be worn by festival staff and promoters.