Rebrand Tartan Heart Events and promote it as the number one event management and catering company in the Skye and Lochalsh area. 
Create a brand identity that is a true representation of the character of the organisation and its founders and reflects the broad range of services that they offer.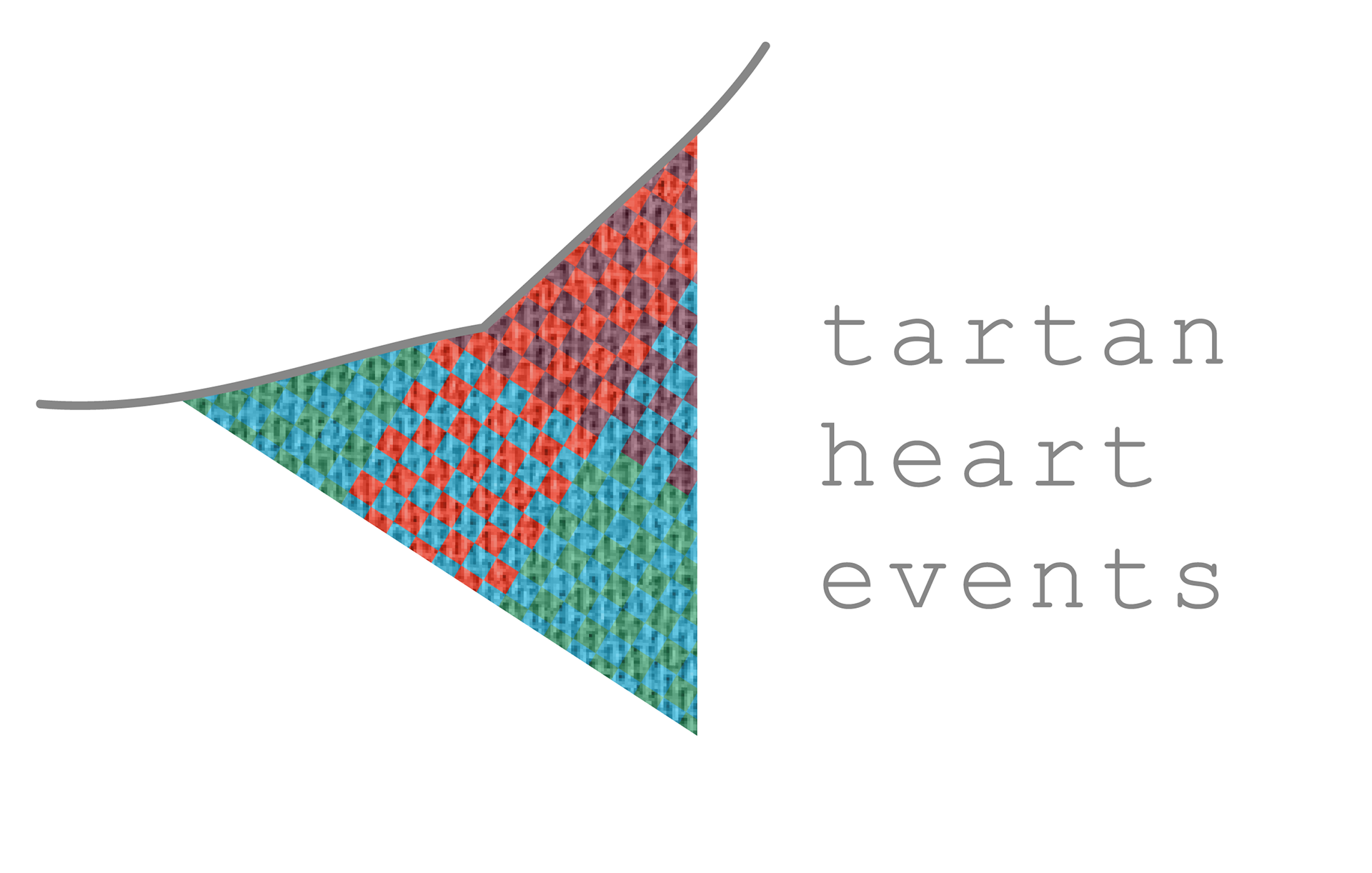 Create a brand identity and online presence which strikes a convincing balance of professionalism and quirkiness.
Like tartan, which intertwines a few simple colours to create something bigger and more beautiful, we too pull many strands together to make your day as unique as you. 
And we put our heart into every event we do. 
During my research I learned about the process of weaving tartan. I find that the closer you look at a tartan pattern, the more interesting it is.
I found similarities in what the organisation do and the process of making tartan. And so I created a logo and organisation mission statement based around the idea of woven tartan. 
I found many hearts within tartan, as hearts begin at right angles.
The logo itself is a section of the Gillies tartan (which is what the organisation use in their uniforms currently).
I wanted the logo to remain authentic and charming but not as informal as their last logo.
The organisation didn't have a 'strapline' as such and so I came up with 'We'll make your day...' 

I felt like this was appropriate because they will actually make your day - they will create your event - and at the same time they will make your day with their personality and charm. 
It captures the balance that I was trying to achieve.
I created collages for each section of the website (which I had restructured and condensed). 
I then used elements from each of those collages to create the main landing page artwork: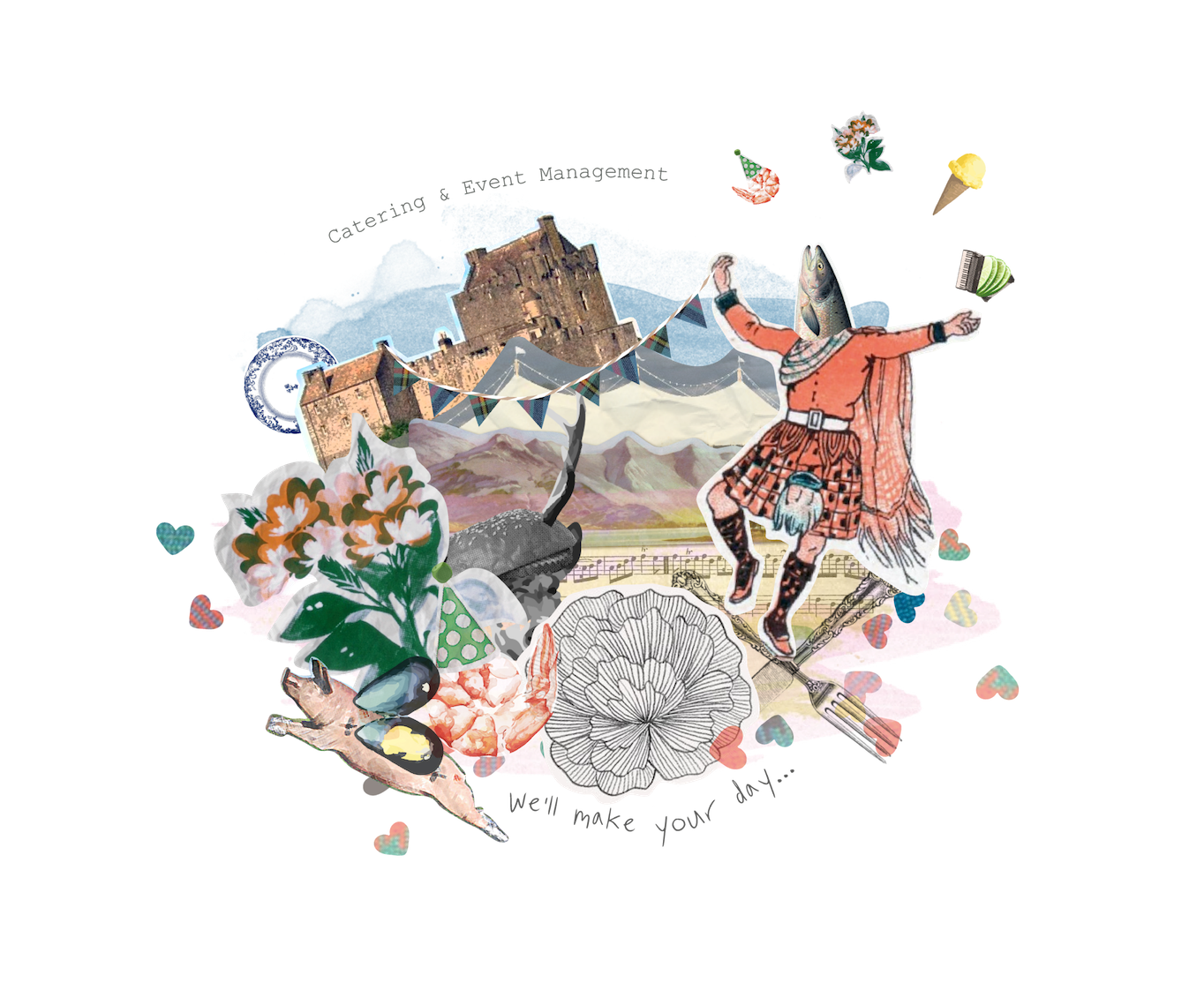 Since the organisation currently don't have many high quality images of the work that they do, I decided that the best way to capture the wide range of services that Tartan Heart Events provide was to use a collage effect. 
I felt that a scrapbook sort of style would suit the organisation and strike the right balance of authenticity and charm. I also felt that it suited the target audience. It was a good way of combining all the different elements together in an aesthetically pleasing way. 
In choosing the artwork I wanted to hark back to the traditional elements of Highland weddings and gatherings etc but also bring a new and relevant side to that, to reflect what Tartan Heart Events do.